HP Australia delivered a virtual events series that felt fresh and digestible, to engage its core business audience.
The HP Speaker Series positions the brand as a provider of impactful thought-leadership while simultaneously driving awareness and consideration for HP solutions and services. Speakers for the series included local heroes, thought leaders, and experts.
Each episode was an insight-driven digital roundtable and focused on how digital transformation can help businesses and educational institutions thrive. Interactive and collaborative Q&A sessions were a platform to exchange ideas with thought leaders and other attendees.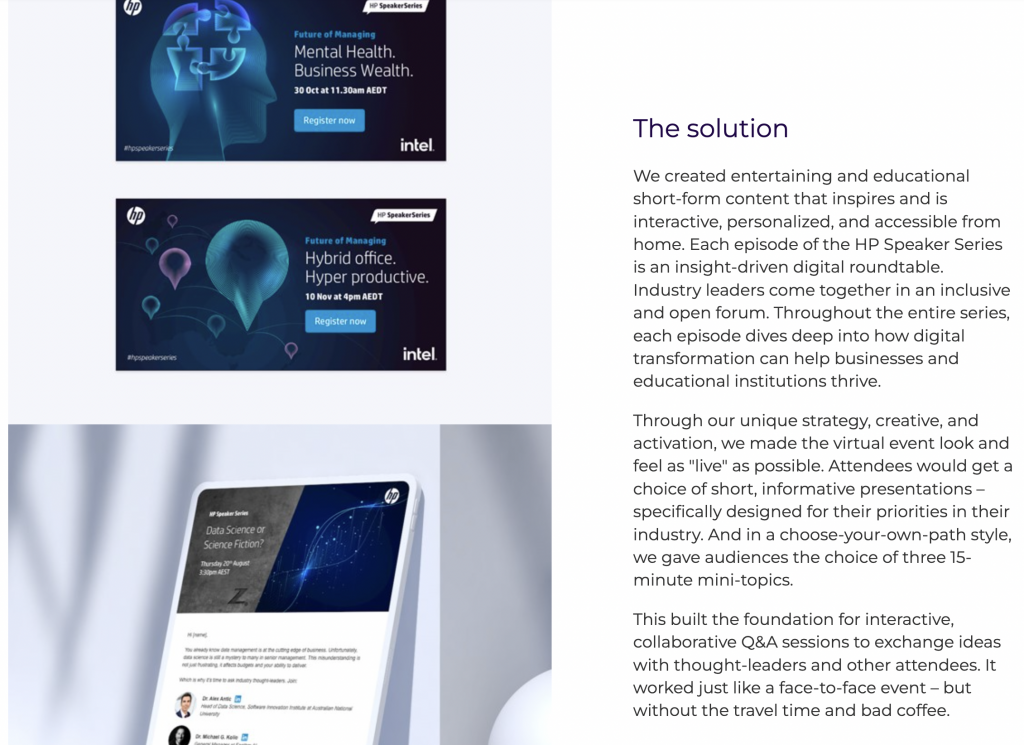 The virtual events were made to look and feel as "live" as possible. Attendees would get short, informative presentations – specifically designed for their priorities in their industry. And in a choose-your-own-path style, the audience was able to choose from 15-minute-long mini-topics. The content created for the campaign was designed to be short-form, entertaining, educational, inspiring, interactive, personalized, and accessible from home.
The campaign was built on audience research and involved creative direction, influencer strategy, and media strategy. The marketing team kept evolving on the approach throughout the content creation process.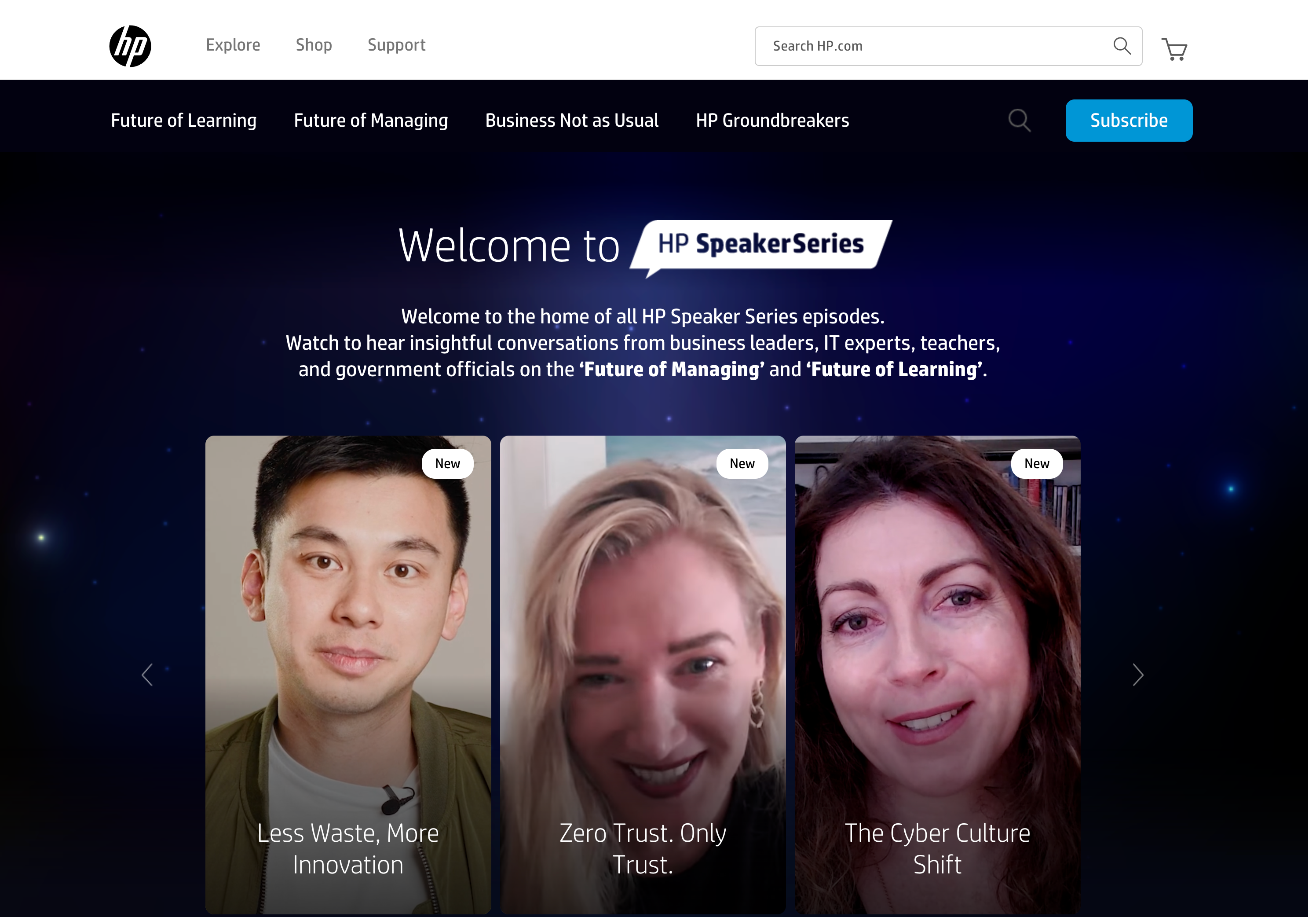 This new user experience involved giving access to a library containing every episode, all in one place. Moving from episode to episode, the experience involved some elements being the same each time (format, single login, digital location), while other elements were fresh (each time a different menu of three relevant sub-topics, a Q&A session).
With a total of 13 events, HP reached thousands of potential clients in their target audience. Online interactions spiked 850% and open rates were up 138% above the standard, while attendance increased with each event. HP's internal sales team had their customers asking 'When is the next event?' making it a must-attend event in their calendars.
The cost per registration (CPR) has been reported as 200 AUD, although, given that the content is designed to be available on-demand for at least a while, this metric is likely going to decrease with time. Following its success in Australia, the series was then re-run across South-East Asia.
Why it's important: The series turned the difficulties of engaging an audience during the pandemic into a lasting opportunity for HP.