The presentation began, like so many everyday experiences today, with a QR code.
In the hall, a hundred screens shot up in unison as attendees jostled to frame the code with their mobiles. Around the world, in studies, bedrooms, and kitchens, many more joined in. And over the next three minutes, a word cloud formed on screen as each attendee nominated their favourite movie sequels. 
"Movies are a great way to relax. They don't call it Netflix and Chill for nothing," notes Nicholas Kontopoulos, Adobe's regional marketing director. "But this year, it may as well have been called Amazon and Chill!"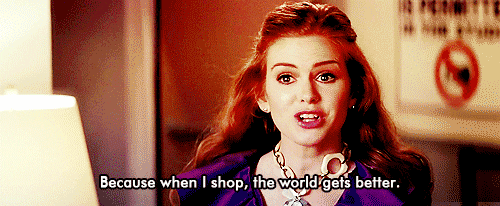 If you'd told us two years ago that our client would kick off a B2B talk this way, guided by an interactive presentation with as many data points as there are gifs, we wouldn't have believed you. Yet, here we are, at our first hybrid event at the Marina Bay Sands convention centre in Singapore. 
That we'd go back to in-person events after nearly two years of webinars shouldn't surprise anybody. Work is finally moving out of the home. A recent global study by Qualtrics found that 51% of professionals expect to attend one to five in-person or hybrid events in the coming year (only 29% said they would only be attending virtually). And Metrigy found that 63.4% of organisations are already planning hybrid events, with more to come in 2022 as vaccination rates go up and cities reopen. 
Hybrid events are an opportunity. But it is not as simple as pointing a camera at the stage. They need to be designed from the ground up — from story to experience.
"With digital events, you're largely just presenting to a screen. You can't read the audience properly, and you can't see their body language. But you can do both at a physical event," says PaperplaneCo creative director Chrissy Lim. "So really, the challenge is in bringing the physical elements into a digital event, since our starting point is digital."
Our experience at the recent Adobe event points to three lessons around engagement, attention, and preparation. But the takeaway is this: hybrid events must be digital-first.
Capitalise on the second screen
In a virtual event, the tools for engagement are built in. Polls and quizzes are just a few clicks away. But that's not the case in a hybrid event, where in-person attendees are digitally disconnected from the speaker and online attendees. 
Luckily, we all have a supercomputer in our pockets that's designed for connectivity — all we have to do is activate it. 
"We wanted to do something a little more interesting than your typical webinar poll or Q&As," says PaperplaneCo copywriter Jessica Mizerak. "An experience people had not seen before, especially after two years of attending webinars."
For the Adobe presentation, we turned to Mentimeter, an interactive presentation app that is essentially PowerPoint on steroids. With it, both audiences can easily connect to the speaker through a web app on their mobile devices, which has the added benefit of not getting in the way of the presentation. Plus, Mentimeter runs independently of the virtual event platform, so its interactive features can be made available anywhere regardless of how the event is streamed online. 
Mentimeter also offers many more interactive features than your usual polls and word clouds, including image pins, rankings, scales, and grids, giving you more options to distinguish your presentation.
It all boils down to engaging two different audiences simultaneously: one in the hall and one at home. As marketers, we need to design for engagement as much as we do for attention. And capitalising on the audience's second screen is half the battle won.
Add a dimension to your story
The differences between the two audiences at a hybrid event go beyond where and how they consume content. In-person attendees are more invested and will probably sit through a mediocre presentation. Online attendees, on the other hand, have shorter attention spans. They are your prospective clients and partners who're thinking about taking the next step. And they're one click away from checking out. 
Our Adobe presentation could have gone the way of most B2B presentations. Straightforward with no nonsense: just lay down the research, case studies, and product features. But we knew our content needed to work harder to win over the online crowd. 
Who knew that a 40-slide presentation on retail's post-pandemic revival could be made riveting with movie sequels?
"We had this idea of a retail reboot, and the more we talked about it internally, the clearer it became that movie sequels worked," Jessica explains. "There's potential for humour and it resonates with many people, so it was a very natural connection. It would also be relatively easy to find the right imagery that expressed retail- or tech-related concepts."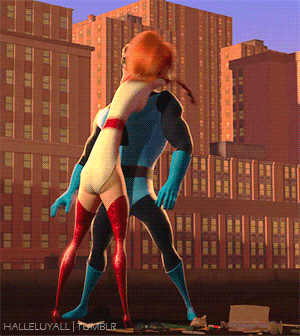 Despite featuring more than a dozen gifs, the presentation was no less informative. And that's the distinction to make. We didn't change the content; we changed how it's told. Framing the content in a way that makes your audience laugh, that connects emotionally, simply paves the way for the facts and figures to be remembered. 
While good storytelling will never go out of fashion, it's certainly less of an option if you want to win over a hybrid audience.
Prepare for more prep
Finally, it's worth noting that hybrid events are a lot more complex. Many venue-related issues such as connectivity, noise interruptions, and mic issues that didn't need to be considered in a digital event can derail a presentation. Our account manager, Demi Plettenburg, found that a lot more preparation is required, not less. 
"It's good to have a dry run one day before the presentation to have a feel for the stage and iron out any issues. For example, we found that the stage was squeaky when you walked on it. This was something we didn't have to worry about in a digital event." she says. "I was in the room with a second iPad on hand just to be sure. If something happens, I can hand it to the speaker or take over the presentation from where I'm standing."
The speaker would also need to rehearse more because they now have to keep both audiences in mind and be careful not to alienate one or the other, especially the online audience that they can't see. Here, Mentimeter's presenter tool, Mentimote, proved to be invaluable. Demi adds: "The speaker has a mini control centre at their fingertips. They can go through the slides, data, and questions with ease on their tablet or mobile. It's just really easy to work with."
As Nicholas wraps up his final case study, he presents the audience with yet another QR code. This time to download more resources and to book a meeting. Our presentation has come full circle. As you can see, the audience journey starts and ends online, even for in-person attendees. Engagement and storytelling tactics have to be optimised for an online audience, who are likely to outnumber in-person attendees. So hybrid events aren't a return to physical events; they're a different breed of digital-first events.