A genuine 'charm offensive' employing humorous storytelling succeeds to paint a financial service company as supportive and friendly to SMBs.
American Express, in July 2021, debuted a series of video ads dubbed the "Business Card Chronicles". The company promoted a line of credit cards that offer various benefits such as membership rewards, a cashback program, automation of accounts payable, and more.
The campaign included a series of longer-form spots telling stories of small business owners who experience unexpected hurdles. The videos show the need for solutions built for business. 
The main message to entrepreneurs is that AmEx has their back, even when things go south, which is a common pain point during these times of disruption. This enables small businesses to be agile in order to adapt more swiftly and keep scaling.
The videos exploit trends that are all-too-familiar in the post-pandemic world, such as the sourdough craze, the city inhabitants' escape to remote places, increased pet adoption, and a spike in demand for food delivery.
"The Dough" features Chef Clem, owner of a sourdough doughnut company called Doughn't Be Sour.
When her starter exploded out of the refrigerator, she became at risk of not being able to fulfil all her orders. The purchase of a new refrigerator earned her extra membership rewards points. She immediately spent them on equipment that allowed her to expand her business by launching a new product line.
"The Model" shows the owners of SML Architecture, a tiny home-building firm. While preparing for a pitch, their 3D printer broke.
Using the AmEx card, they were able to buy new software and create an augmented reality experience for the pitch. It turned out to be such a success, that the duo decided to celebrate by using their AmEx reward points and extending their stay.
"The Laptop" tells the story of Cynthia Suarez, owner of a small online food delivery service that donates food with every purchase. After a social influencer mentioned the brand, the demand skyrocketed. To keep up with the increased orders, Cynthia used her AmEx card to get rewards on her purchases. This allowed her to, in turn, reward her employees with a very much expected espresso machine.
"The Bunny" features Arnold T. Petsworth, a veterinarian whose steady business is suddenly besieged by bunnies that his customers so eagerly adopted during quarantine. To manage the unexpected increase in appointments, he uses his business card to hire a new assistant and open a new exam room. 
The standard information-heavy B2B marketing practices gave way to whimsical narrative storytelling. The stories, although fictional and unique, involve situations that easily remind small business founders of their own experiences and the challenges they also face in their ventures.
The campaign's spin on this topic is to treat it with a sense of humour, instead of depicting real people struggling to keep their dreams alive in light of the pandemic. It blends witty wordplay with amusing visuals—such as the grainy VHS footage of the architects' old-school office party that is so reminiscent of companies born in the 90s.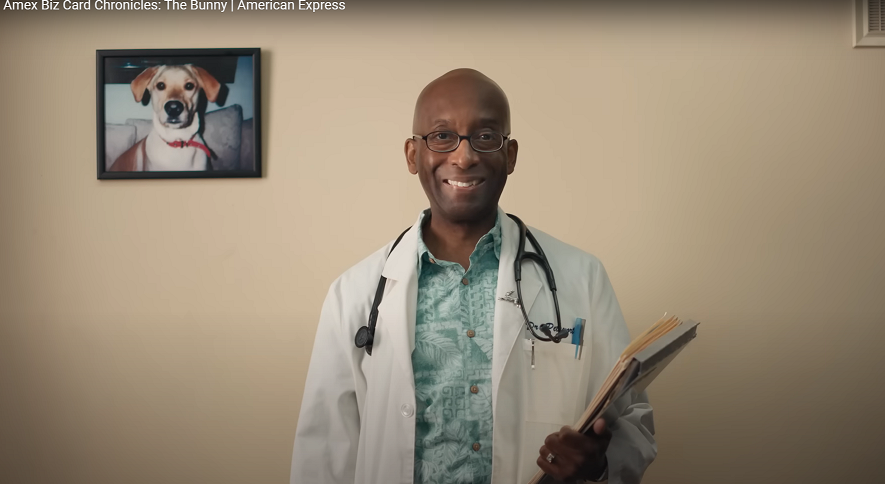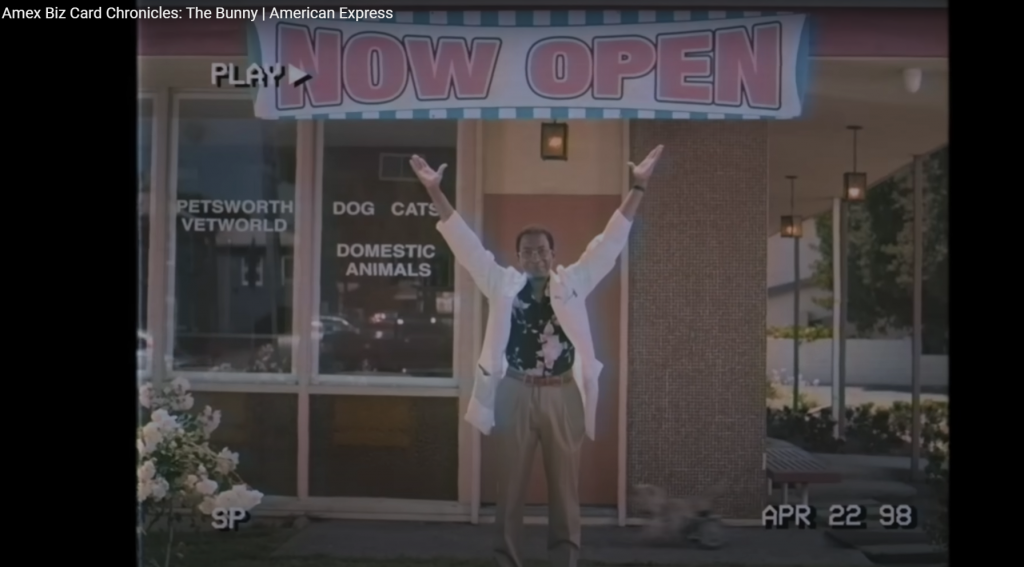 For American Express, the campaign resulted in record levels of new card acquisitions—almost 2.6m new card members in Q3 2021. Many of these customers opted for Business Platinum and Business Gold cards, also setting a company record.