It's true – food is our common language. Whether it's sharing photos of our meals or baking confectionaries at home during the lockdown, each food-related message in our PPCO chat is met with excitement and awe, and maybe even some jealousy! Here, we take a look at some local favourites of Paperplane members all around the world, and how these varied delicacies represent our ethics and culture.
Pierogi: Poland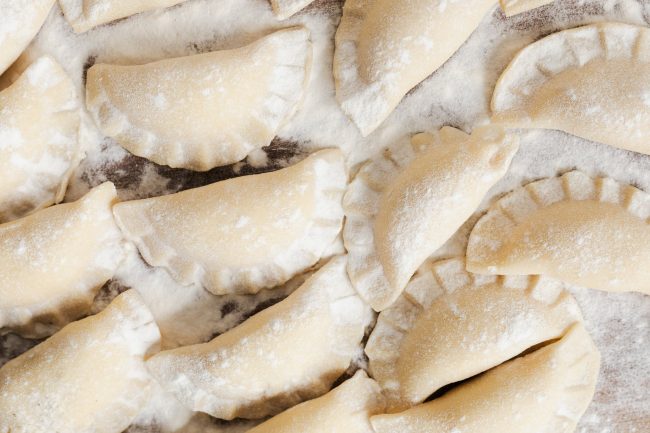 Pierogi are stuffed dumplings often found in Poland. Pierogi is one of the few dishes that can be made both savoury or sweet, so whatever tastes you fancy, there is sure to be something just for you! Traditional pierogi is filled with cheese, potatoes, and onions, but this thin pastry wrapping has become a vessel for flavours from all around the globe. Annual pierogi festivals offer a jaw-dropping array of creative fillings, including raspberry and mint, spinach with pomegranate and walnut, and cheddar with jalapeno. Diverse, individual, and distinct, pierogi represent the various members of our Paperplane family. Each member of Paperplane Co brings their very own burst of skills, talents, and character to our family. We don't just respect, but also celebrate our differences. Interestingly enough, pierogi in itself is a plural form. At Paperplane, we come together, leaving no one – man or pierog – behind!
Adobo, Buko pie: The Philippines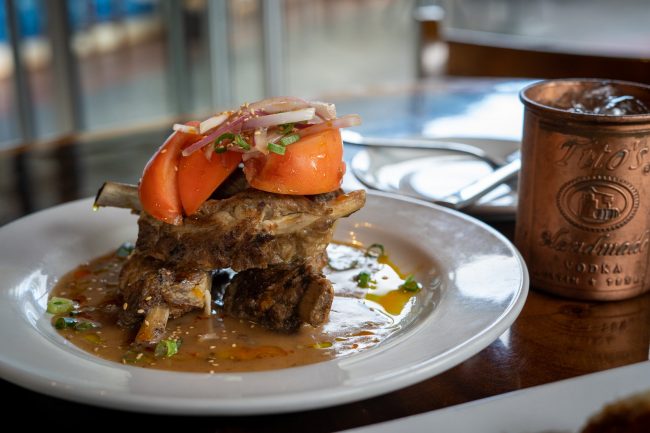 Often termed "the world's earliest fusion cuisine", Filipino cuisine is known for its American, Spanish, and Chinese influences.
Adobo is a widely known and loved Filipino dish, consisting of a protein like chicken, pork, or fish, that is marinated and braised. Locals originally used vinegar and salt to marinate their food, and upon arrival in the Philippines in the 1500s,the Spanish added a touch of their very own culture by using garlic and onions brought from their homelands. Over time, various Asian elements were introduced to the dish, such as soya sauce from the Chinese, as well as native peppercorns, and bay leaves.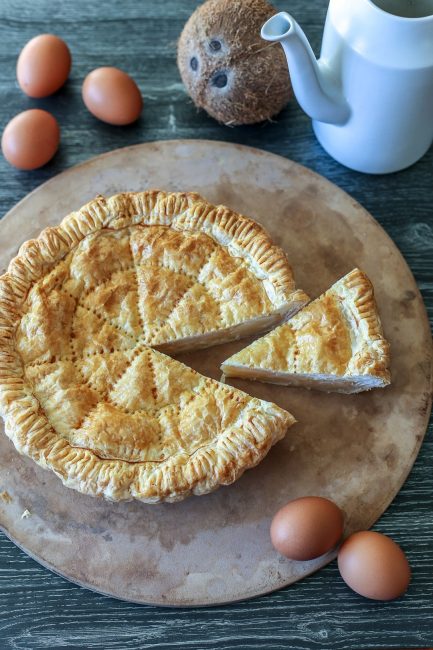 Another example is Buko pie, a baked coconut custard pie. The original creators, the Pahud sisters, recreated an apple pie that one of them had learnt to make while working in America. Instead of the traditional spiced apples, they used a fruit that was in abundance in the Philippines – bukos, also known as coconuts! The Philippines is a melting pot of different cultures that seamlessly blend together to create elevated dishes and rich flavours, and at Paperplane, we aspire to do the same. We accept and value input from different perspectives, and members with different skills and talents join hands to produce the best work we can!
Laksa: Singapore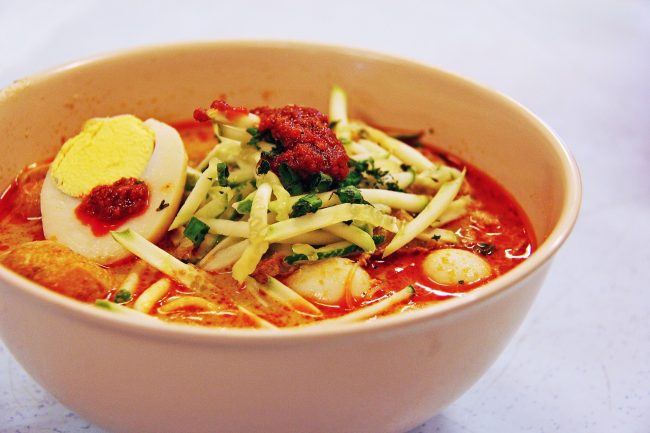 Laksa is generally known as a spicy noodle soup originating from the Peranakans of Southeast Asia. But don't be fooled by its simple description – each spoon of broth brings an explosion of flavours. Though the fragrant curryis the star of the show, there are undertones of tanginess and sweetness that make a bowl of laksa so delectable. Laksa is fairly time-consuming to prepare, requiring a range of native Southeast Asian spices and ingredients including lemongrass, galangal, dried shrimp, and coconut milk. But the effort is certainly worth it, as the ingredients give the laksa broth and its sambal spice paste such a robust flavour. Deliciously addictive but incredibly complex, Laksa is symbolic of how Paperplane's attention to detail and intent passion elevate our work.
Beavertails: Canada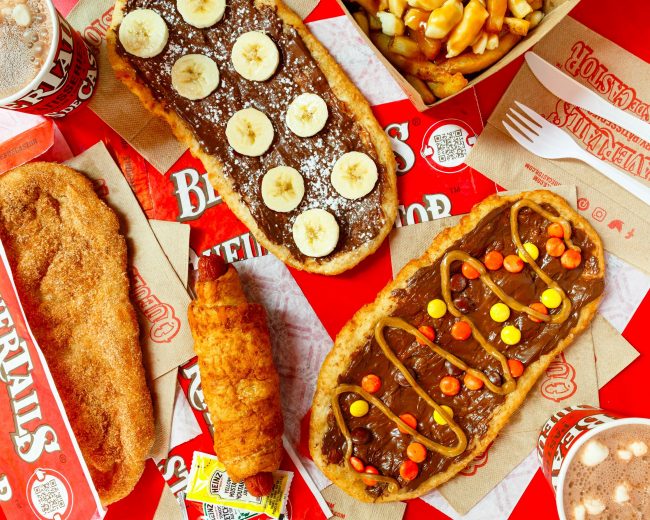 Across the world in Canada, here's a dessert that immediately brings the idea of fun to mind. Beavertails (named for their shape) are oblong pastries of fried dough with a crispy outside and chewy texture. These delicious snacks are topped with a variety of fun spreads and candies of your choosing – chocolates, Nutella, cinnamon sugar, bananas, and more! Let your imagination go wild choosing from the selection of delightful toppings – but beware, this giant sticky pastry can get messy to eat! This warm, gooey, and sweet treat represents the fun-loving and lively side of Paperplane. Be it our weekly happy hour games or celebration parties – we are a group of creatives who are children at heart. Best of all, we're always ready to jump into any activity and get our hands dirty – so bring the Beavertails on!
Kangaroo: Australia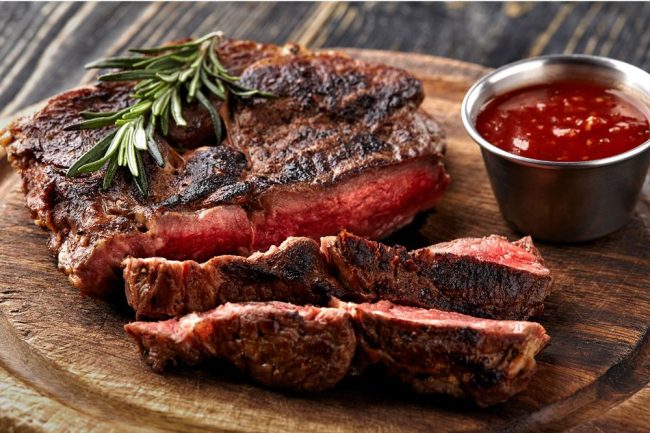 Beyond your mainstream protein options of chicken, beef, or pork, Australia offers some pretty unique choices including ostrich, crocodile, and kangaroo. Low in fat and high in iron, protein, and omega 3, kangaroo is one of the healthiest red meats. Kangaroo is notably difficult to cook and has to be eaten pretty rare, as its low-fat content means it dries out easily without overcooking. However, when done right, this protein is known for its tender texture and gamey taste. At Paperplane, we believe in the power of the unknown and unorthodox. We aren't afraid to try new things, take calculated risks, and push the boundaries.
Locro, Argentina

Locro is a traditional Argentinian stew made of corn and white beans. Usually served hot with a side of bread and chimichurri spicy sauce, it is the perfect dish to slurp up with family during a cold winter day. Cooked slowly over low heat for an extended period of time, this thick, hearty soup not only is a good source of vitamins and nutrients, but will also leave you warm and full inside. Though physically hundreds of miles away from each other, there is a certain warmth and authenticity that is transmitted through seeing Paperplane's friendly faces over an online video call. Maybe you could even term it virtual locro!
Whether you think of your grandmother's weathered hands chopping potatoes with practised skill, the sizzling sound of an egg being cracked into a buttered pan, or the laughter radiating from family and friends gathered round a table – food is so much more than sustenance. Our food, however diverse, embodies the same attitudes and beliefs: a strong sense of teamwork and innate desire to strive for perfection. At the very heart of it, we are the same. We are Paperplane.