Jim Carrey's "Yes Man" portrayal has finally got its anti-hero in this negativity-rich marketing campaign.
The cloud-based commerce platform Commercetools launched its first major campaign. The company hired Arrested Development actor Will Arnett for a series of videos in which he appears to embody an outdated commerce platform unwilling to adapt to modern requirements.
For example, during a brainstorming meeting about how to rethink commerce, the character keeps interrupting, scoffing at the concept of shoppable social media, dismissing the idea of ​ integration with gaming apps by saying he doesn't want "a bunch of nerds buying our stuff" and annoys the other team members with his stubbornness. In another video, he torpedoes everything that is being said with an unchanging "no" response.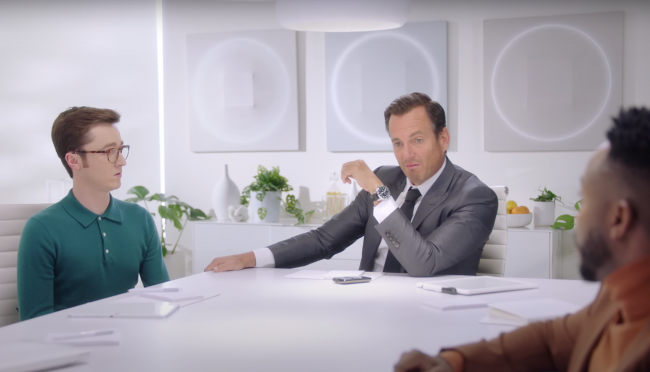 Commercetools mocks its bigger and older competitors, such as Salesforce, and Oracle, to imply that its platform is better prepared at meeting the demands of an evolving commerce environment. The brand tries to convince its audience that these big brands aren't as forward-thinking as people believe. Commercetools' API, microservices, cloud infrastructure, and headless technology are supposed to set it apart as more modern and customisable than these legacy providers, and more advanced and customisable than Shopify.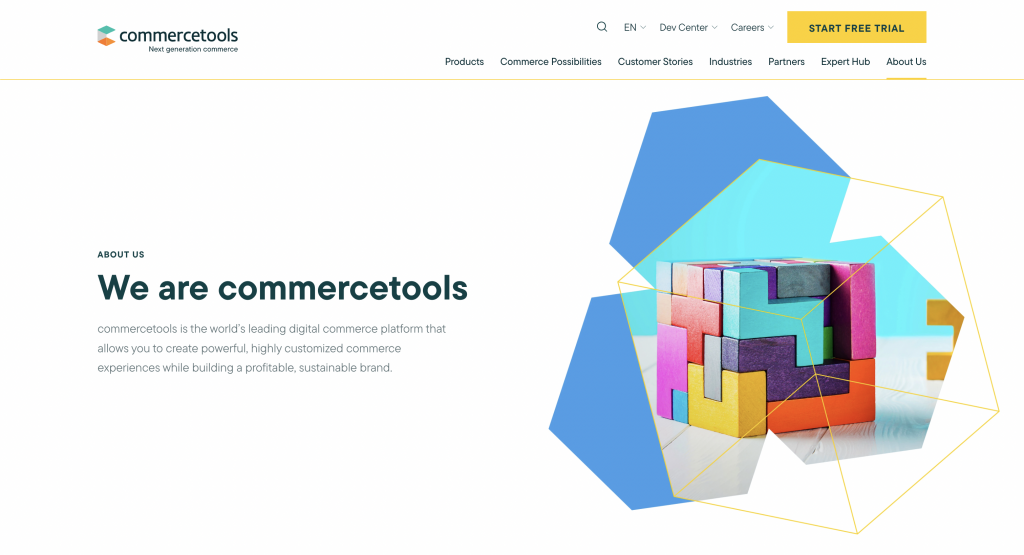 Creating content that focuses on pain points always risks associating the brand with those pain points, even at a subconscious level. In these ads you can see the care that was taken to distance the brand characters from the legacy-commerce character. Maybe this was enough, but good practice would be to follow up with some research, and be sure negative associations aren't being made.
As the company's CMO explains, "[w]e hear all the time from our customers that their legacy platforms could never keep up with the ideas they had for creating the cutting-edge e-commerce experiences their own customers wanted, and that now, with the help of Commercetools, these experiences are a reality".
The advertising adopts an indirect, B2C-style to differentiate Commercetools from its big-name competitors. Will Arnett's comedy style seems to emulate the typical 'naysayer' to perfection, thus associating the legacy e-commerce solutions with negativity and impediment to progress.