A lavishly produced spot features horrors of the past to show what it takes to be a true leader today.
Evonik launched an international marketing campaign centering around present-day company culture.
Old management styles are humorously confronted by new ones in the main campaign spot, "True Leadership", which is full of ostentatiously-rich imagery.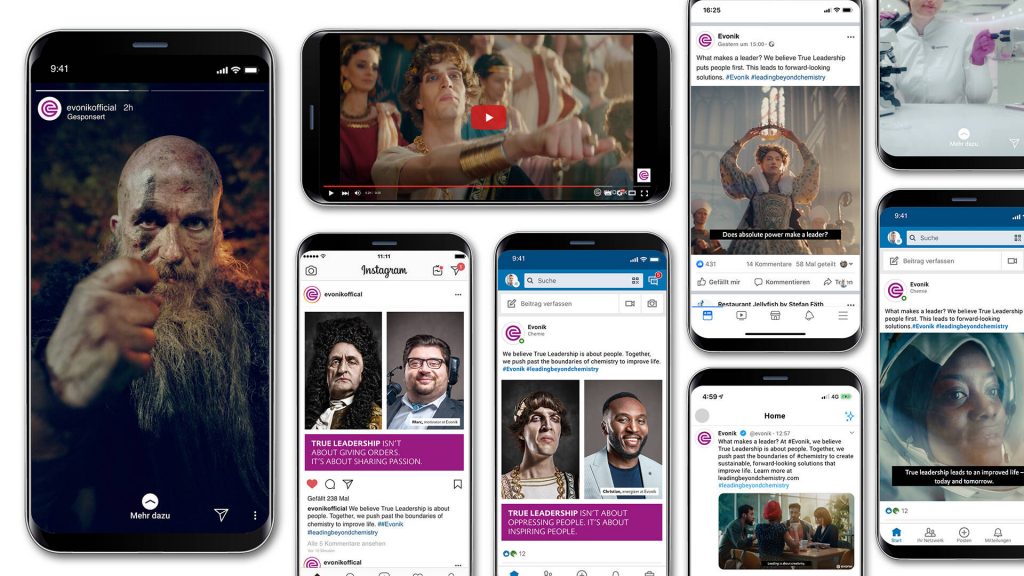 Featured are dubious leaders of ancient eras: Vikings, queens, caesars, and noblemen. They are intended to show that aggressiveness, egocentricity, arrogance, mercilessness, and greed are leadership qualities of yesterday.
Instead, people, passion, inspiring others, creativity, empowering people, and giving credit are drivers of today's leaders. As the video progresses, it shows how such an inclusive and participatory culture leads to products that improve the lives of people all over the world. 
In the case of Evonik, these are chemical products that, for example, allow wind turbines to generate sustainable energy or enable more effective vaccines to fight pandemics. 
In a similar way to CommerceTools' campaign, this spot risks associating the brand with negative leadership qualities.
But unlike CommerceTools, it does a poor job of distancing itself. Instead of the voice over providing an emphatic "No" to cut between the two leadership types, it is a soft almost-question "no". 
Then instead of changing the voice over artist or tone, it continues the same, as does the background music. This risk is amplified by the fact that their brand sits next to all the examples of bad leadership, and for a full 30 seconds. Many viewers will drop off by that time, and only retain the negative impact.
With this big budget marketing effort, Evonik wanted its first global image campaign to convince the world of its modern leadership culture. The campaign brings to life the company's performance pledge "Leading Beyond Chemistry".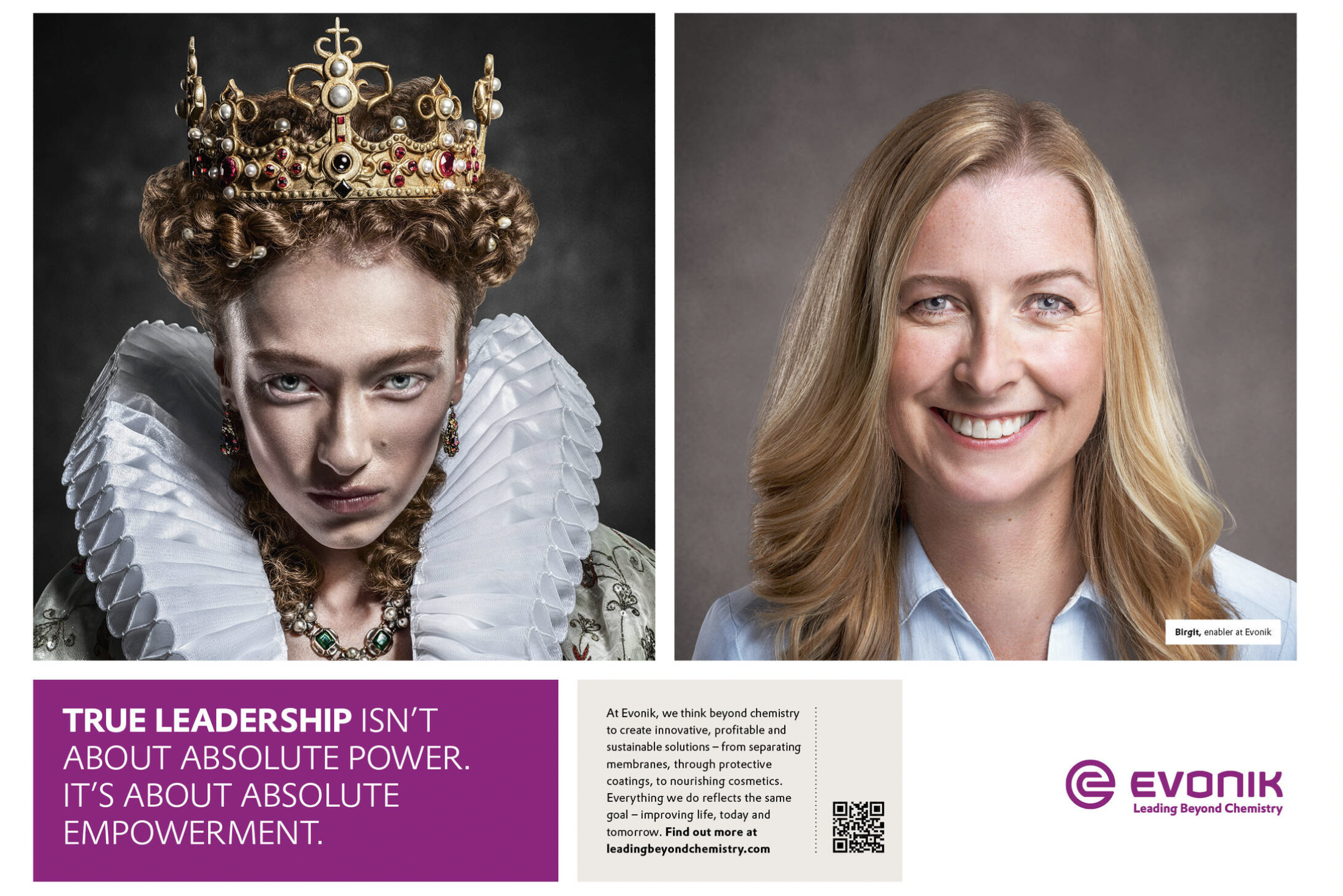 Used as a slogan at the end of the spot, it nicely wraps it up, positioning Evonik as a leader on both the micro (internal company impact) and macro (world-changing impact) scale.