Thais have a strong tendency to use the Internet for commercial purposes. They are also increasingly interested in creating online content.
In Thailand, a recent government survey of Internet user behaviours unveiled a few insights about Thai digital lifestyles.
Millennials top daily Internet usage with 8 hours and 55 minutes, overtaking Gen Z who clock 8 hours and 24 minutes on average and who topped last year's internet usage charts. Gen X spends 5 hours and 52 minutes online, and Baby Boomers—3 hours and 21 minutes.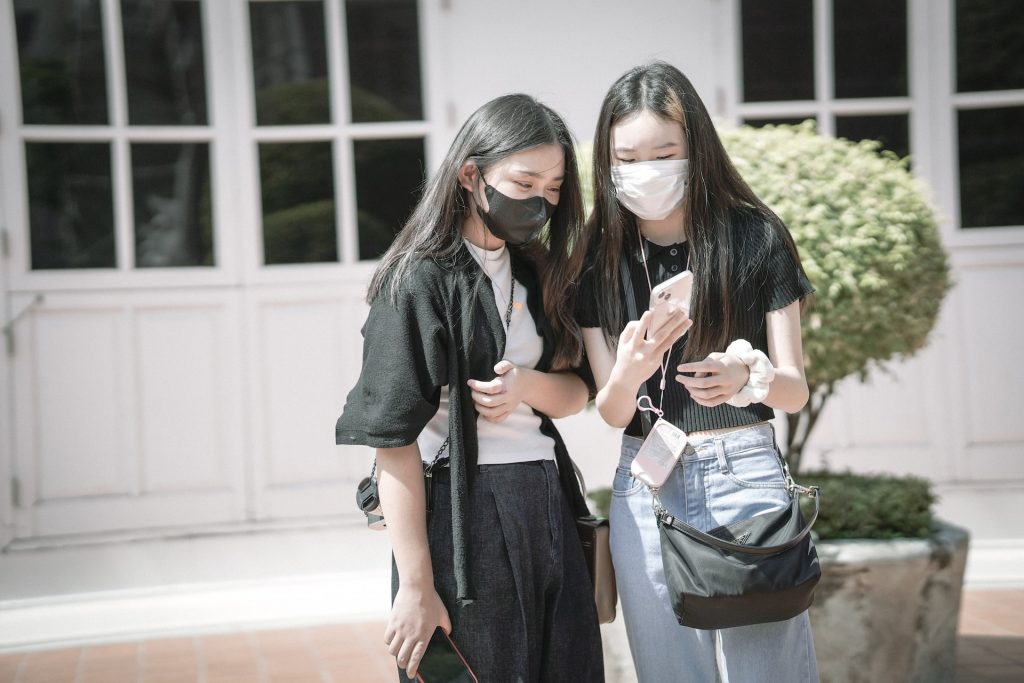 Overall, Thais use the Internet on average for 7 hours and 4 minutes per day. The heaviest users reside in Bangkok where people spend as much as 10 hours and 5 minutes per day.
The most popular online activity was found to be making medical appointments and getting medical consultations—performed by 86% of respondents. This can be explained as the result of the pandemic during which people started to book tests, vaccinations, and telemedicine consultations to avoid the risk of being infected at clinics and hospitals.
Other common things that Thais spend time on are messaging (66%), watching movies and other videos/ listening to music (42%), watching live commerce, a.k.a. 'livestream shopping' or 'shoppertainment' (34%), making financial transactions (31%), reading (30%), e-mailing (27%), shopping—non-live—(25%), working and at online meetings (21%), and gaming (19%).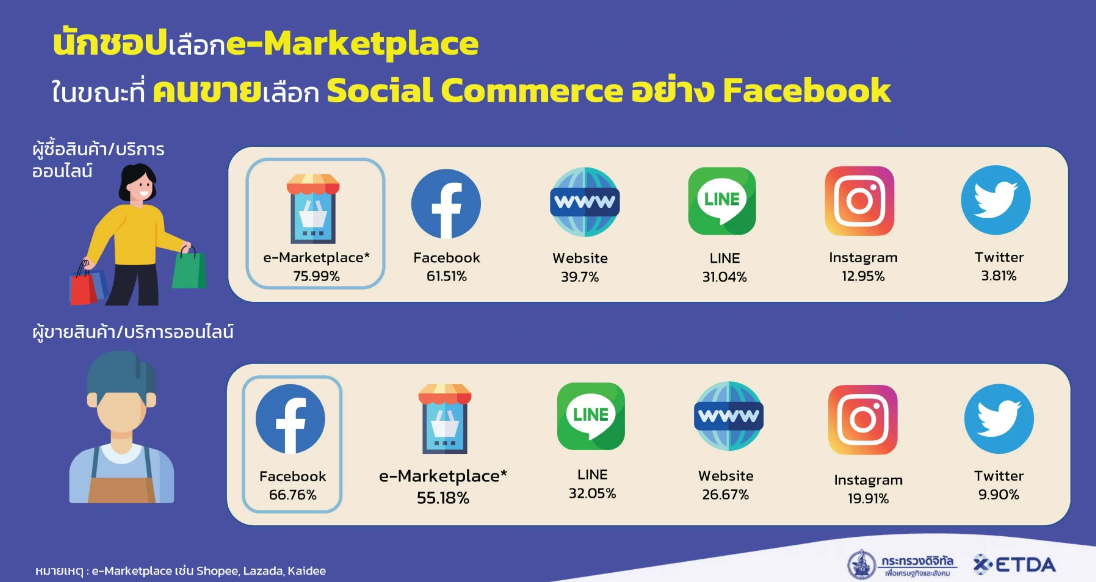 The interesting finding is that live commerce is more popular than regular e-commerce. Apparel and cosmetics—in this order—are the most shopped product categories by millennials and Gen Z. Gen X buys mostly apparel, followed by consumer products. Boomers prefer consumer goods and dried food. 
The motivations for shopping online are better prices (63%), product range (59%), user-friendliness (46%), big sale events like 11.11, 12.12, etc. (44%), and cheap or free delivery (34%). Consumers mostly shop on marketplaces—such as Shopee, Lazada, Kaidee—and Facebook. Less popular channels are retailers' websites and social networking platforms like LINE, Instagram, and Twitter.
When it comes to professions, civil servants/state employees use the Internet the most out of all occupations. They were followed consecutively by students, freelancers, business owners/self-employed, and, lastly, private sector workers.
The survey also found that millennials and Gen Zers are increasingly becoming online content creators. The categories most frequently chosen by them are primarily videos, writing, and live broadcasting, with fewer opting for game streaming and podcasts.
The survey results indicate a strong tendency in Thailand to use the Internet for commercial purposes, with a growing interest in earning one's livelihood through this channel—be it as a freelancer, content creator or live commerce streamer. This shows a trend for Thais to continue generating income digitally in the future.