A new report looks at what B2B buyers pay attention to when it comes to content.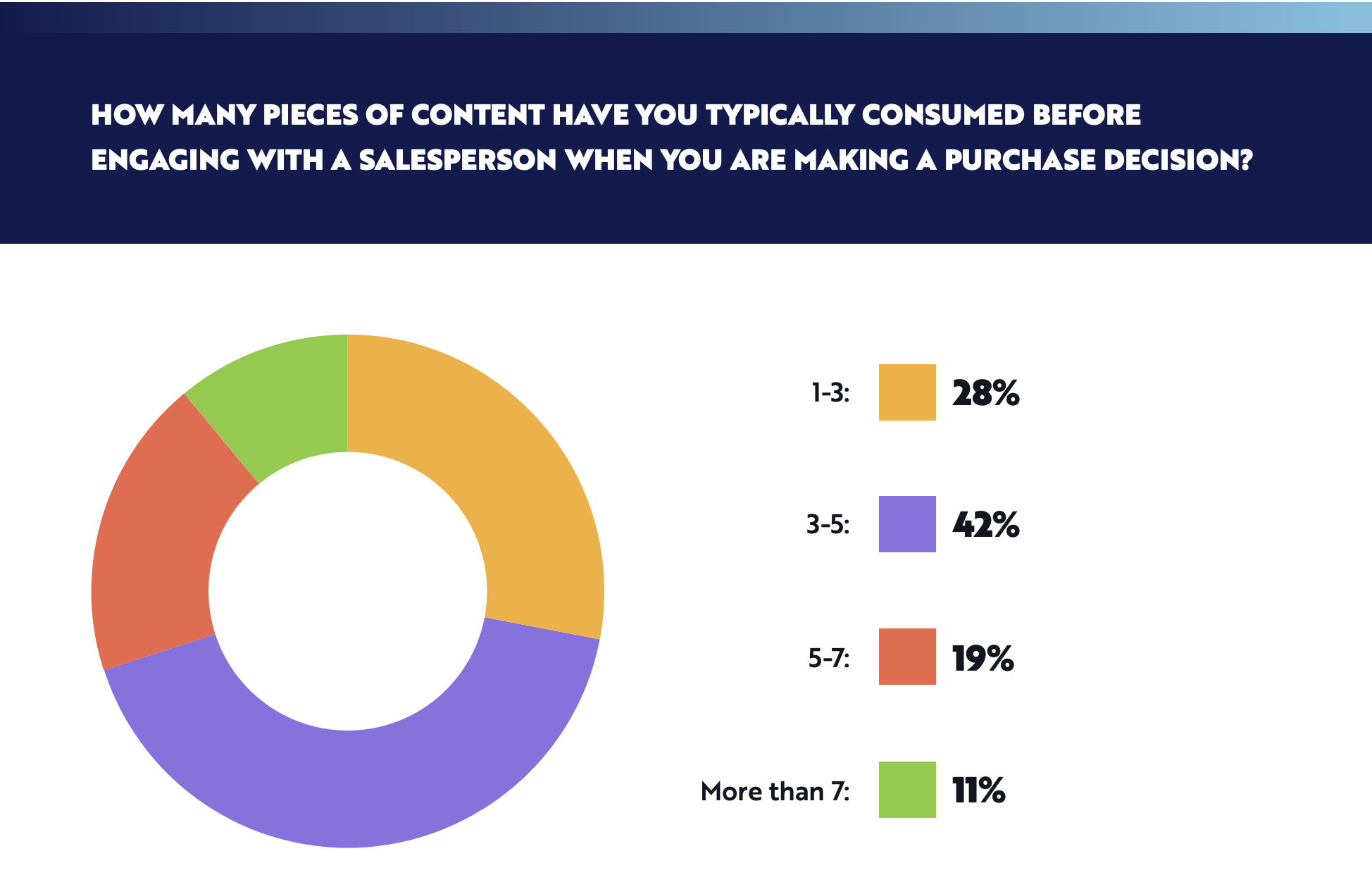 The most valuable content format for researching a B2B purchase were research/survey reports.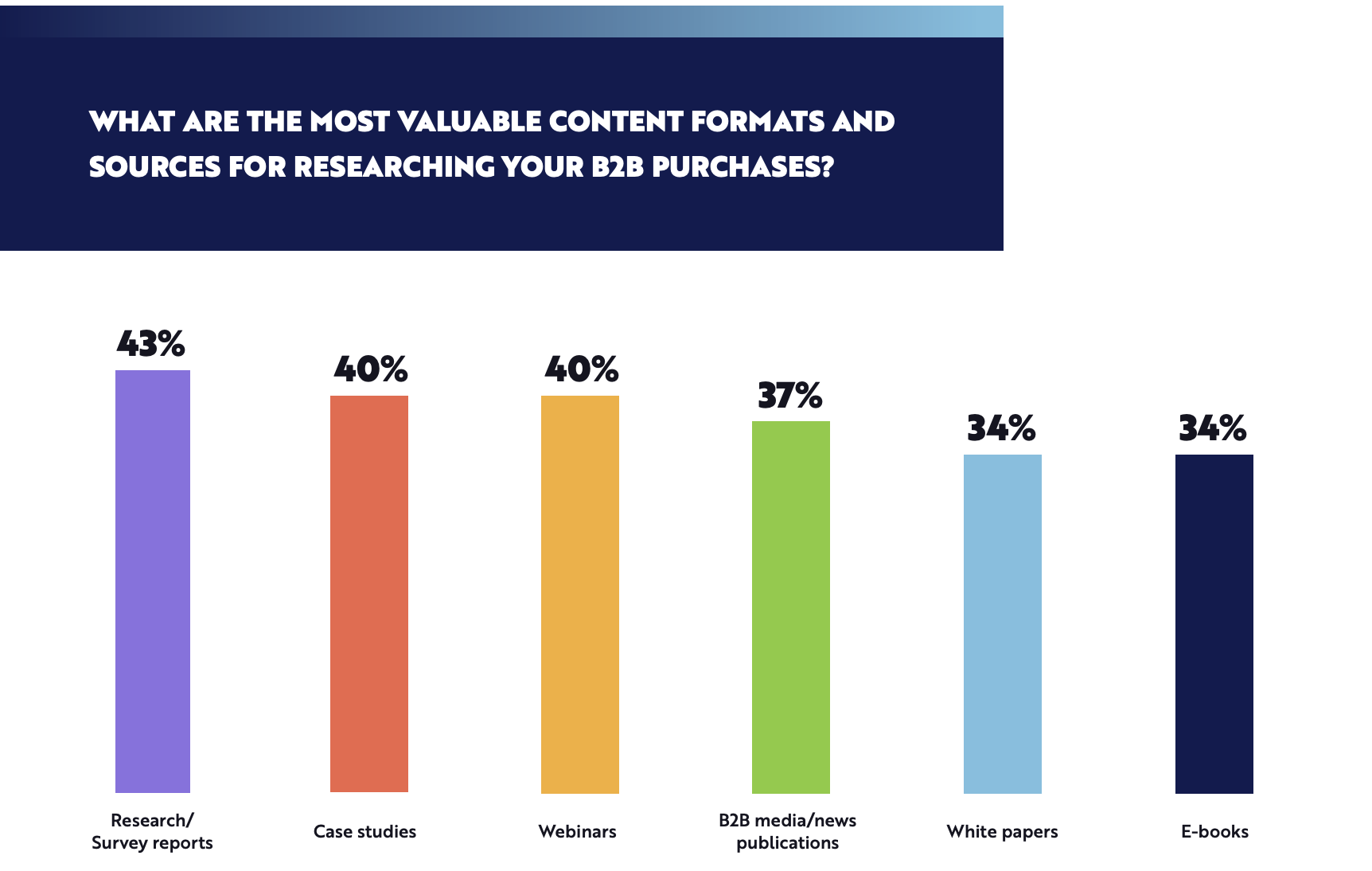 When asked about the key drivers for sharing content, respondents emphasised easiness to share, value, and impactfulness.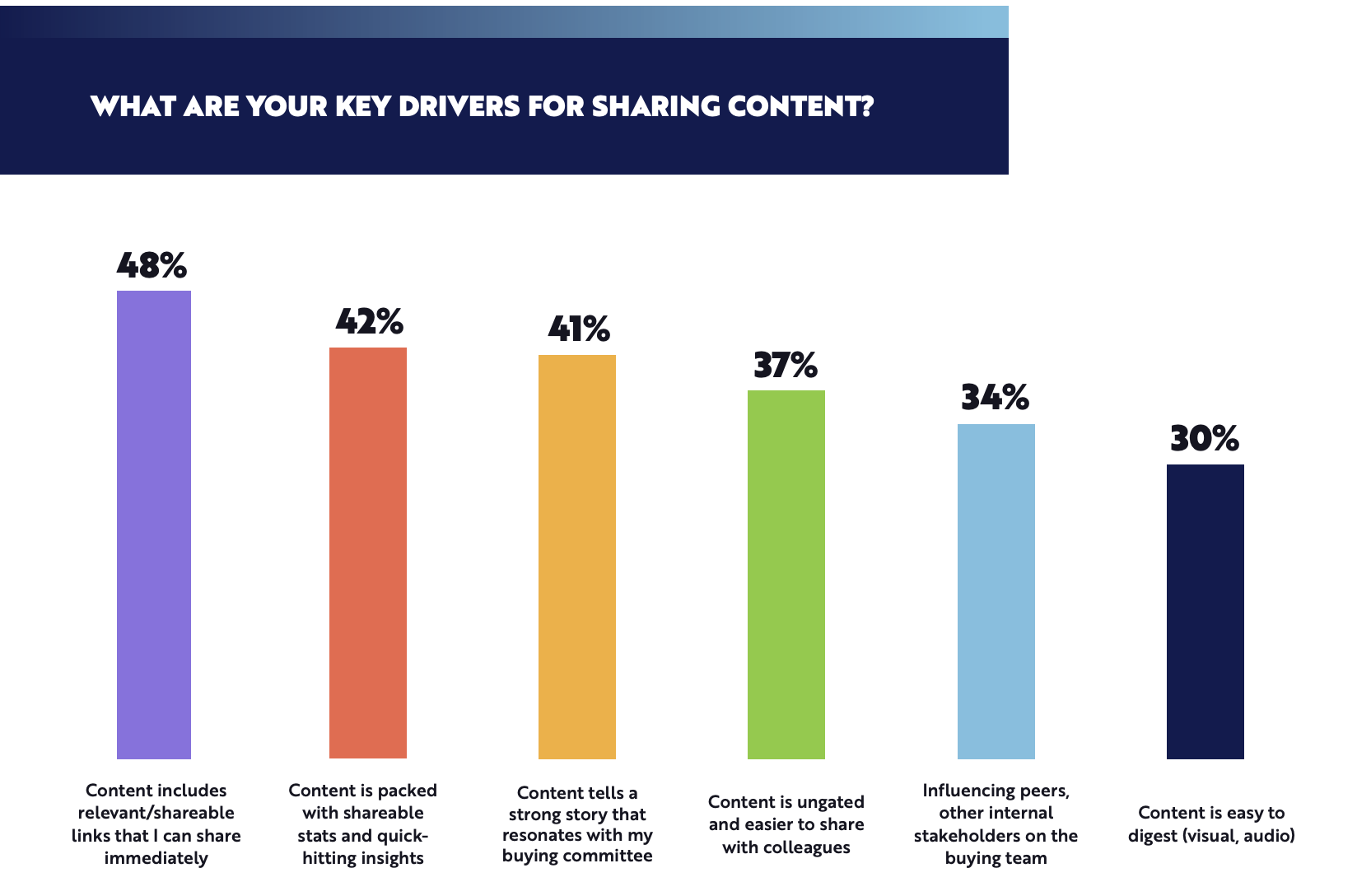 Data and research, as well as good storytelling, are the top factors that make content memorable and trigger B2B buyers to take a sales call.
Based on the report's findings, it is clear that there is a big demand for research-based content when it comes to B2B buyers. This phenomenon could be linked to pandemic-induced isolation and canceled events, when business professionals became reliant on online content to stay connected and research potential purchases.