APAC consumers are now interested in spending more on health than pre-pandemic.
Even though health and wellness products were already a major trend in the APAC region, the pandemic has undoubtedly accelerated this shift. NielsenIQ's analysis shows that 54% of consumers in Asia-Pacific are proactively researching these products.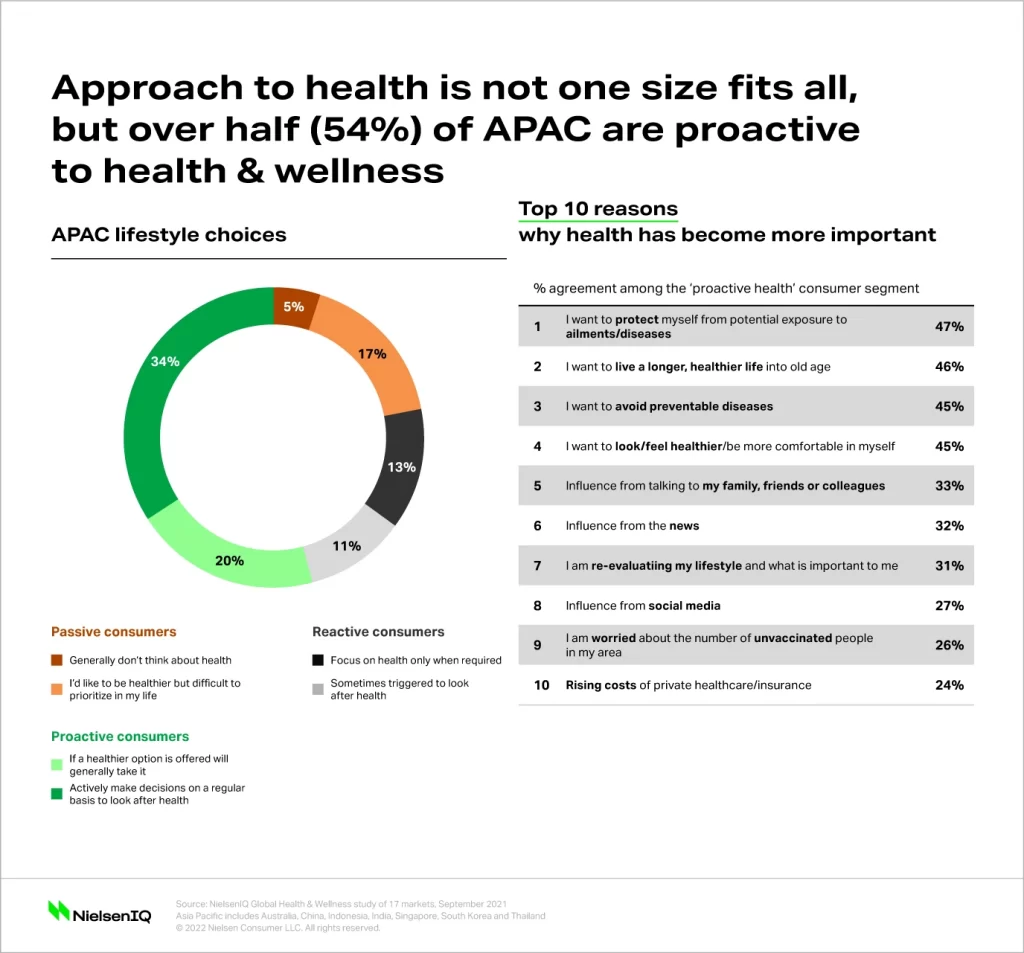 Below are the reasons why health has become more important for consumers:
Protect themselves from disease and ailments (47%),

Live longer (46%),

Avoid preventable diseases (45%),

Look and feel healthier (45%),

Influenced by family, friends, colleagues (33%),

Influenced by the news (32%),

Re-evaluating their lifestyle (31%),

Influenced by social media (27%),

Worried about unvaccinated people (26%),

Rising healthcare costs (24%).
The region's middle class, willing to pay extra for health and wellness, will grow in the long term. Most Asians accept premium prices if, in return, they get nutritional benefits, healthier options, and products with strong hygiene/protection qualities and sustainable products.