Gen Z's video consumption habits are revealed in a survey commissioned by music video platform Vevo and media agency Publicis Media.
According to new research, Gen Z watches an average of 7.2 hours of video a day. This is almost one hour more than Gen X. Gen Zers spend nearly half of their day watching videos.
What's interesting is how video consumption changes throughout the day. It starts with casually scrolling TikTok and Reels in the morning, switches to YouTube mid-day, and gravitates towards streaming platforms like Netflix and Hulu in the evening.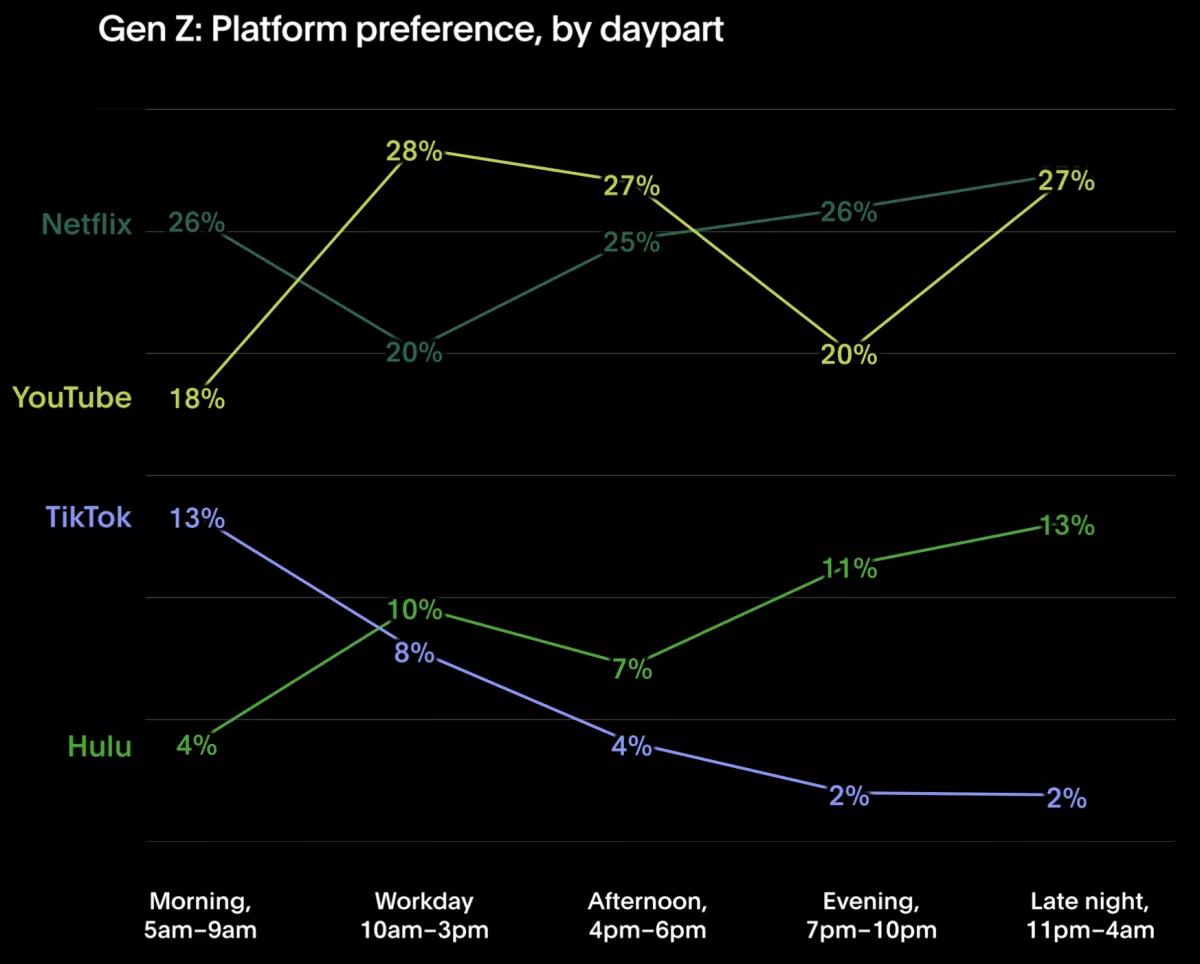 This viewing pattern can be interpreted as video being a daily companion for Gen Zers. Just like a friend, video lifts their mood and is always by their side (via a mobile device). In this way, for this generation it's not just a means to relax after school or work.
Gen Z favours user-generated content much more than previous generations. Amateur videos uploaded by TikTok influencers and YouTube creators are almost as popular as professionally produced movies and TV shows (48% and 52%, accordingly). The difference versus Gen X watchers among whom 72% prefer studio productions is staggering.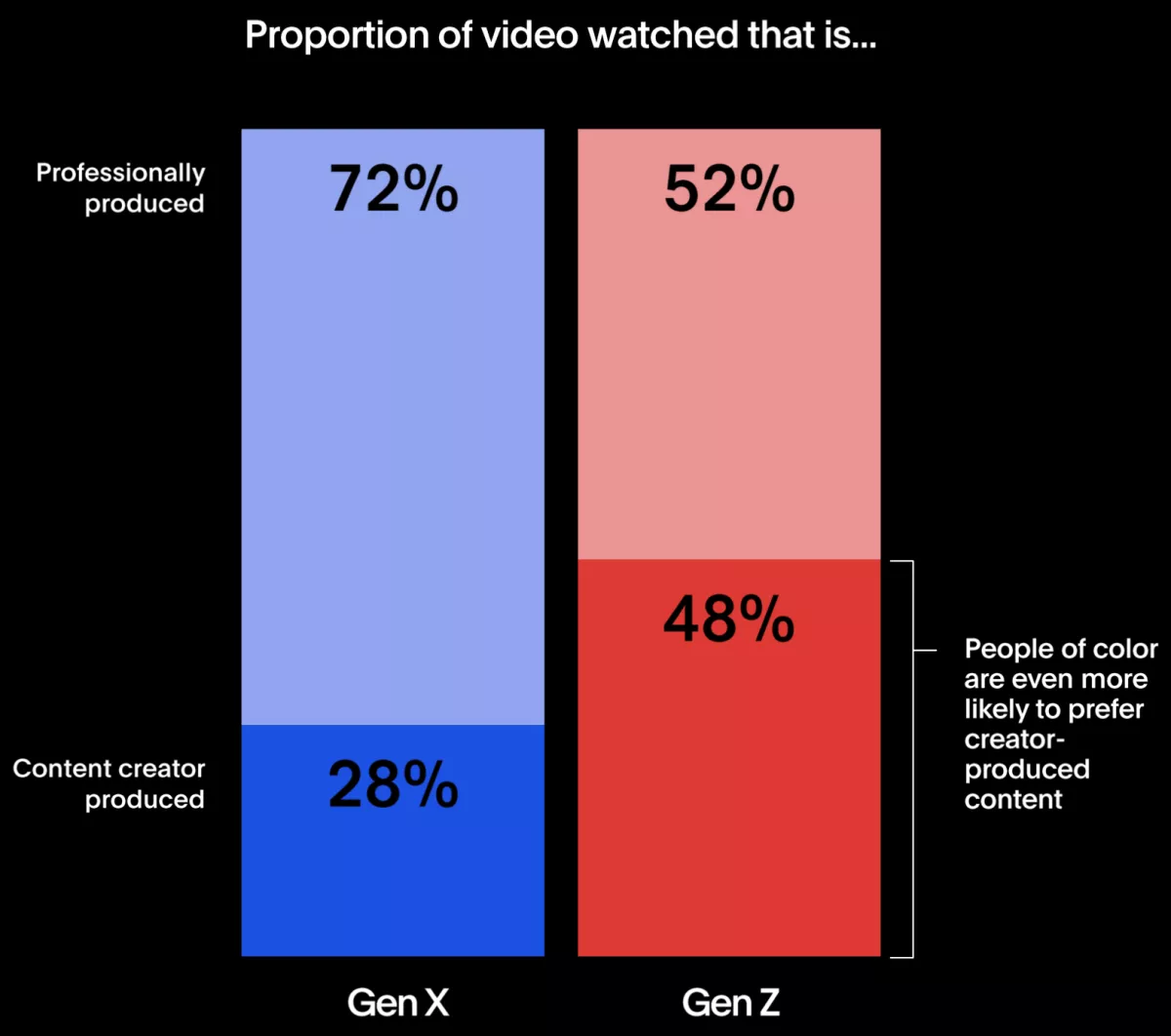 Secondly, Gen Z has an inclination to super short, seconds-long content on TikTok and Reels—21% watch this format, compared to Gen X's 13%. This comes at the expense of traditional, longer formats, including TV series, vlogs, films, and sports, watched by 59% of Gen Z and 67% of Gen X.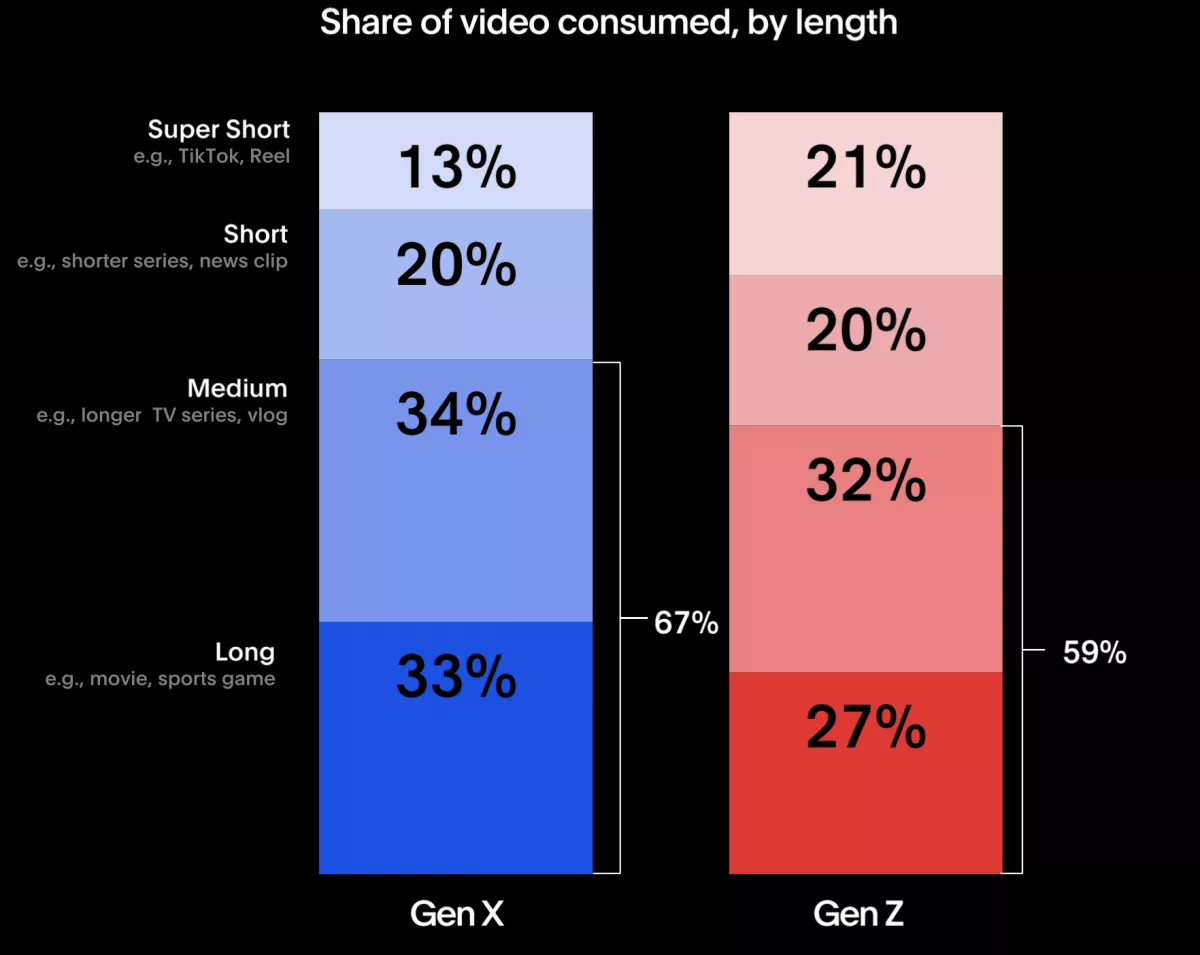 Some say this stems from Gen Z's different look at entertainment. They could perceive scrolling through TikTok as personal and self-programmed, compared to TV network content, and they could have a preference for content that reflects their personalities and interests.