The Metaverse will have a profound impact on marketing, with vast potential implications for how companies reach and engage customers. B2B marketers who now start to experiment with immersive virtual events will be well-versed in the opportunities the Metaverse presents as it evolves.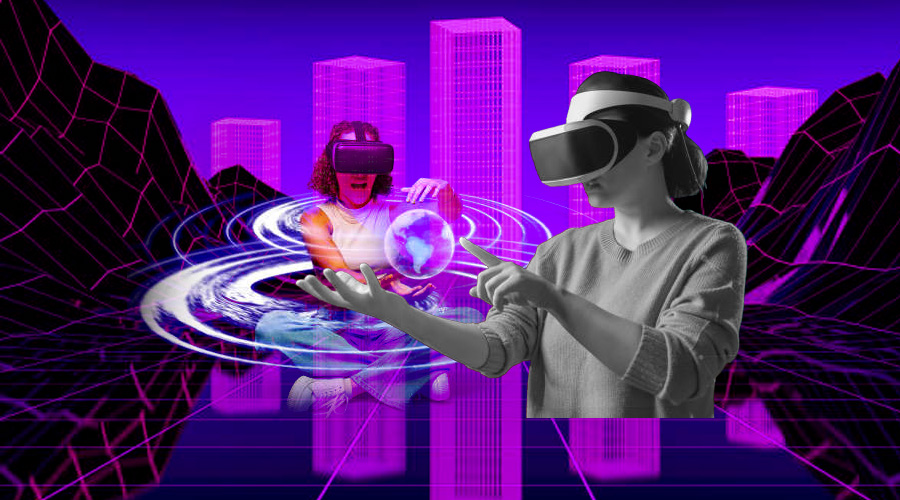 By 2026, one-quarter of humankind will be spending a minimum of one hour daily in the Metaverse for work, shopping, education, social interaction and/or entertainment. Additionally, 30% of the organisations in the world will offer products and services specifically for the Metaverse, according to Gartner.
The Metaverse has the potential to be worth $5 trillion by 2030. While it holds possible implications for all industries, it may have the greatest market impact on e-commerce (up to $2.6 trillion), academic virtual learning (up to $270 billion), advertising (up to $206 billion), and gaming (up to $125 billion).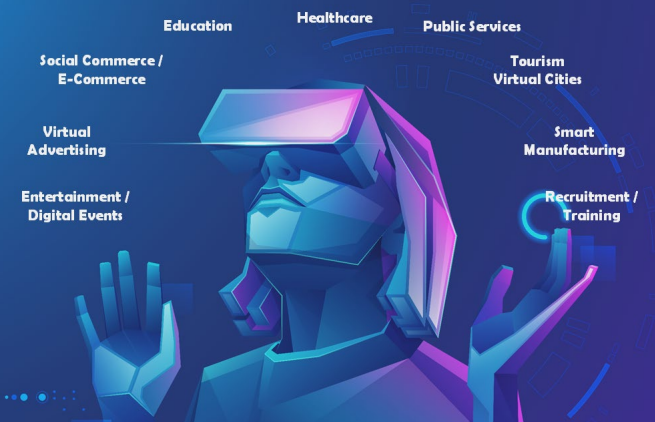 These predictions might not seem so unreal if you consider that Metaverse has already seen numerous implementations. The top enterprise use cases for the Metaverse that companies have been working on are:
Marketing campaigns or initiatives.

Learning and development for employees.

Meetings in the Metaverse.

Events or conferences.

Product design or digital twinning (for product development and manufacturing).
The following are only some examples of how companies are experimenting with hosting meetings and B2B events in the Metaverse:
Flagship conference: the 2021 edition of SXSW, the annual event showcasing music, film and interactive media, was partially held in a virtual world that brought the conference's location, Austin, to life, allowing attendees to meet, explore, and watch content created specifically for the VR.

Education: University of California at San Diego's Rady School of Management used a virtual campus for lectures that included breakout spaces and outdoor areas.

Recruiting: Havas Group launched a virtual village to improve its recruitment and onboarding experiences.

All-in: eXp Realty, a real estate brokerage company, operates entirely on a day-to-day basis in a virtual world. Used primarily for providing agents with business support, it is also a place that hosts meetings and conferences. It has an auditorium that has been used to organise training sessions with hundreds of participants and conferences with thousands of attendees enjoying presentations, breakout conversations and individual networking.
All this implies that B2B marketers can no longer dismiss immersive virtual worlds as exclusive to the B2C field.
Nearly 70% of all U.S. marketers work for an organisation that already has already an in-house team or external agency dedicated to the Metaverse.
Almost 60% of them have a marketing budget and 57% are executing a marketing strategy specifically for the Metaverse. On the other hand, a mere 18% of brand marketing and analytics executives claim to understand how the Metaverse will impact their brand.
However, the lack of understanding is no reason for dismissing the Metaverse altogether. McKinsey analysts think that not participating in the Metaverse may result in a significant competitive disadvantage. 
This is because customers are adopting the Metaverse and, regardless of its involvement, every company should consider how it may impact its business, positively or negatively, and devise a strategy.
Executives willing to understand the possibilities and opportunities of the Metaverse could already start dipping their toes in the various solutions available to them by exploring an online gaming experience like Roblox, Fortnite, or Minecraft, visiting a 3D virtual world like The Sandbox or Decentraland, joining a Discord server, watching a Twitch channel, checking out an NFT marketplace, trying out a VR experience, or participating in a virtual event on a web-conferencing platform such as Gather Town.
While it is still in its very early stage, the Metaverse is currently going through intensive development and change, and marketers will be wise to keep themselves informed about its evolution and the emerging opportunities it presents.