The HR services provider, TriNet, continues its human-centered campaign that targets SMBs.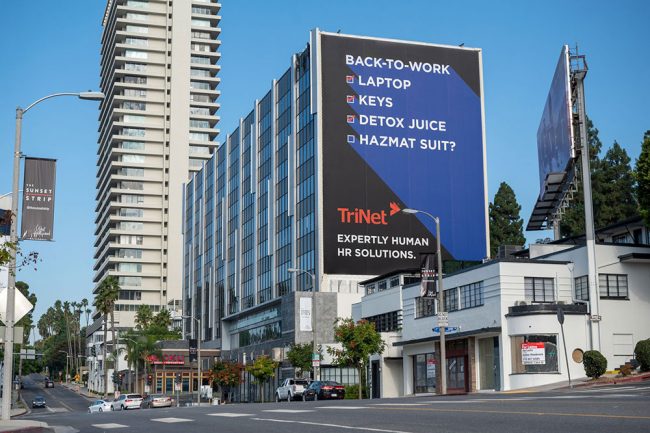 TriNet, a full-service HR solutions provider for SMBs, created the "Humanity" campaign as the latest chapter in its "People Matter" campaign, which celebrates the hard-working and diverse employees of its customers.
"Humanity" highlights the human side of HR while adopting a light, humorous tone. The idea was to create messaging that would address situations that small businesses face all the time, plus some that were specific to the Covid-19 pandemic.
Through its TV spots, TriNet tells the story of the benefits of being a TriNet customer through a relatable cast of office characters who are just trying to do their jobs. The US-based campaign also featured out-of-home ads in New York City, the San Francisco Bay Area, and Los Angeles, radio spots, and digital ads.
The "People Matter" campaign was originally launched in 2019 to recognise and shine the spotlight on SMBs. The original campaign was produced with distinct black and white imagery focused on real-life portraits of TriNet customers in their offices (captured through the lens of none other than Annie Leibovitz).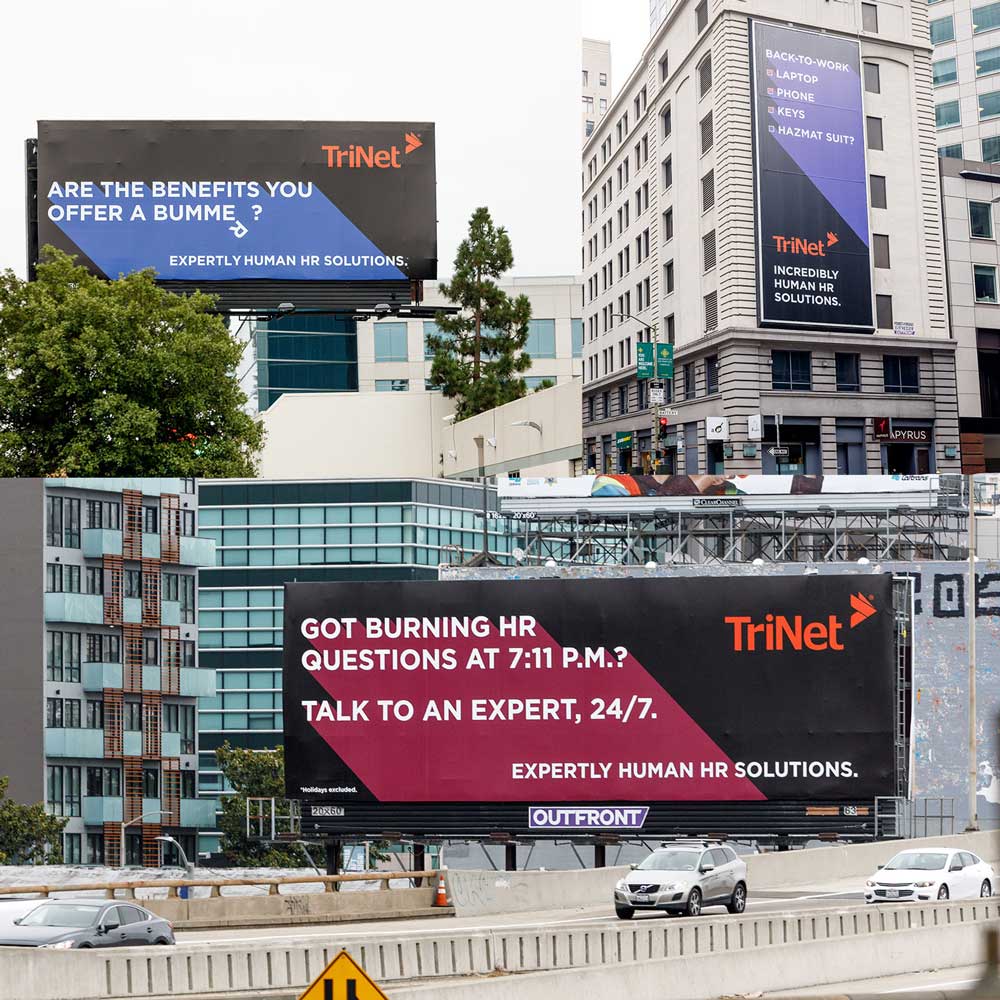 Why it's important:
TriNet showed SMBs that it understands and cares about their struggles, which are simply human. However, the company also injected some lighthearted humor because it felt it was needed during the pandemic year. The result is a reassurance to SMBs that TriNet is here for them with expert HR guidance and the critical services they'll need as they continue to navigate through Covid-19.