Twitter published a report that explains where the world is going according to the conversations happening on the social platform.
1: The Great Restoration.
The climate conversation continues. But now, corporate call-out culture is in full swing. People on Twitter are talking about decarbonisation, emissions, and other big issues that put pressure on companies. People are tired of being the only ones who care and an underlying "anti-trust" is bubbling over. They need brands to make some real impact. Trending topics: Climate mitigation, Rebalancing, Clean and green health, Naturopathy, Brand activism.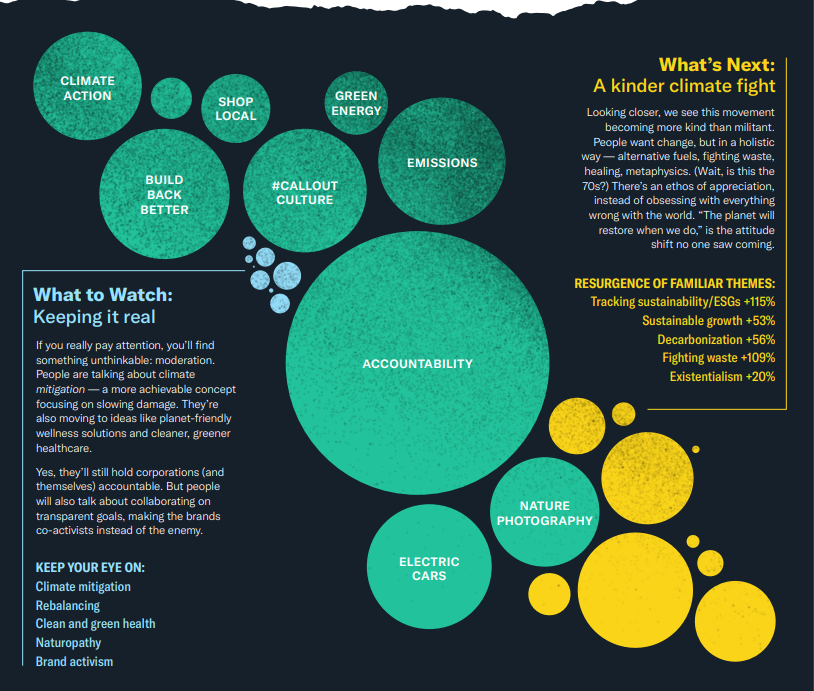 2. Fan-Built Worlds. Fans come to Twitter to talk. And looking at the conversation shows these empowering fandoms are now more purposeful. They're tearing down the wall between idol and fan, for more immersive experiences — while creating art and ideas for themselves and their communities. People are talking about building complex worlds through cosplay, role-playing games, and virtual marketplaces … leaving the superficial in search of real connection. Trending topics: Opulous music platform, Virtual gigs in virtual worlds, Fan tokens, Trading in virtual worlds.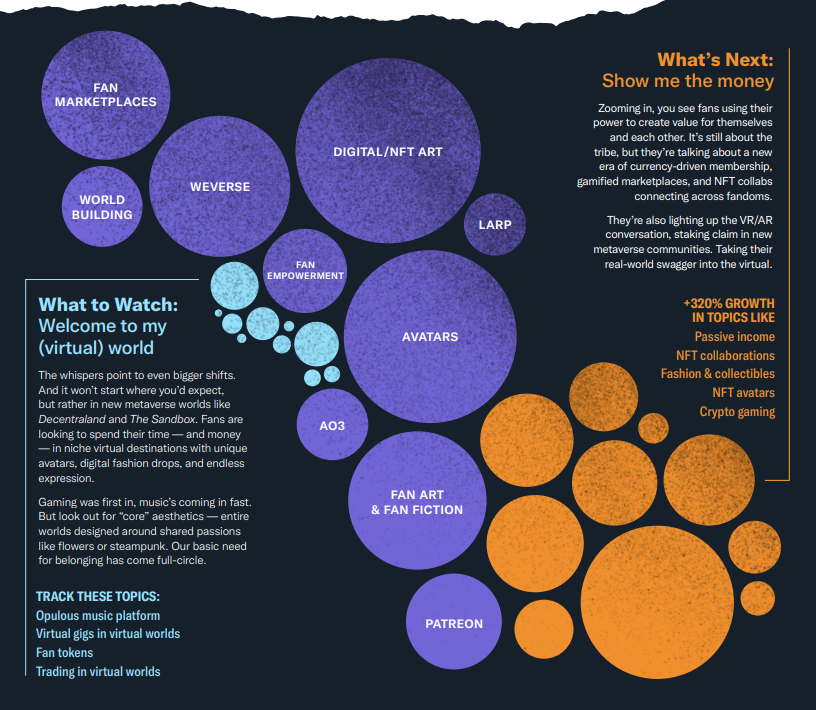 3. Finance Goes Social. It's no surprise the hottest financial conversation on Twitter is cryptocurrency. From learning the basics to championing Bitcoin and Ethereum, folks want to be part of this new frontier … but this is just the start. Talk of #DeFi — decentralised finance — tells us this is part of the larger power-shift away from institutions. And looking closer, we see the next trends already starting to form. Trending topics: Bitcoin ATMs, NFT stocks, Crowd loans, ZCash/Privacy protected, Cypherpunk movement.