Salesforce made people fall in love with the brand by sending them Lego kits.
When the pandemic hit, so did the demand for cloud sales and adoption. Salesforce saw an opportunity to drive growth in key industries with a scalable ABM campaign. The aim was to leverage existing content whilst also using insights and understanding to build a highly bespoke demand generation engine.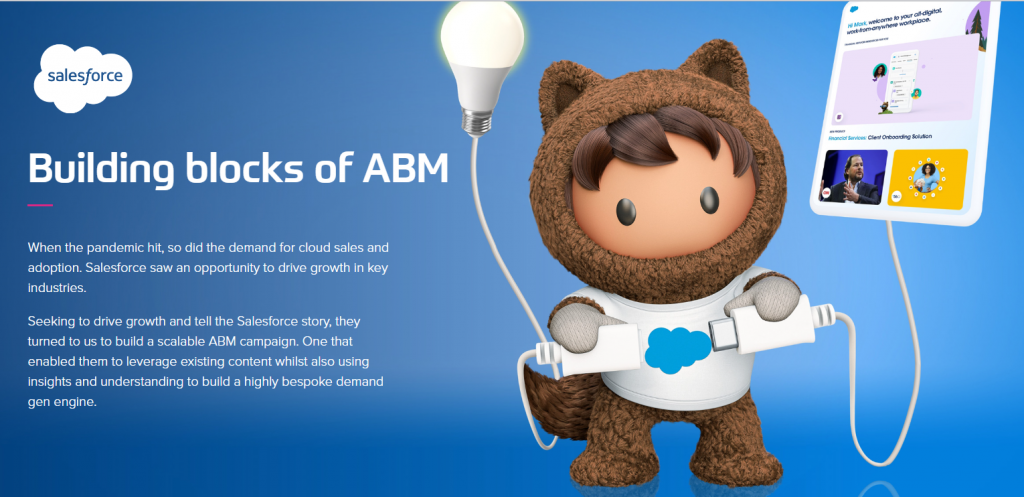 A series of targeted value propositions was created based on market research and account insight. Campaign messaging was then tailored for each industry, account, and target audience title, with embedded intent monitoring in place to guarantee movement from the consideration stage to purchase decision. Content assets were deployed via a multi-channel demand generation engine. It comprised paid and programmatic media, content syndication, email, and direct mail.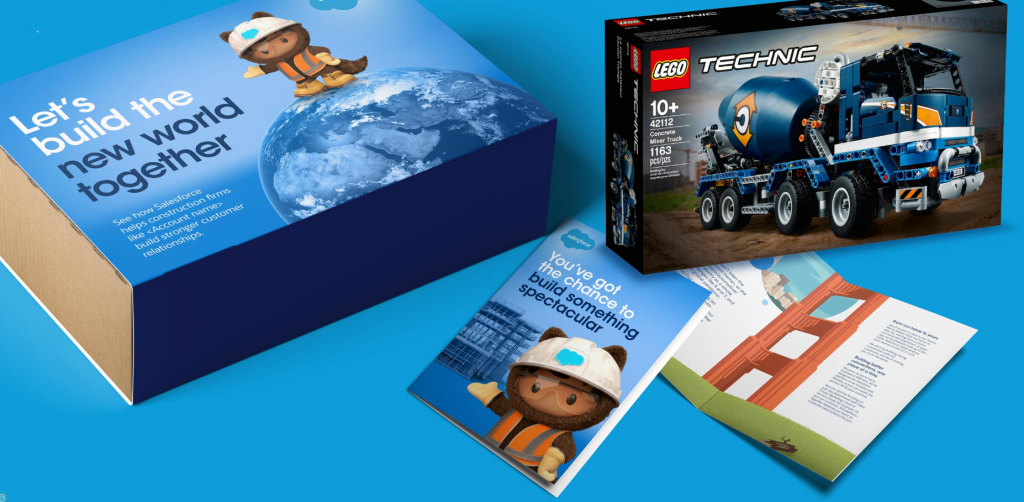 However, a subtler sub-message revolves around building something together. Much like Lego, Salesforce's solutions are modular – Salesforce forms part of the foundation and walls of the client's organisation, a solid basis on which it can grow and develo
When it came to selecting these top 30 accounts, Salesforce opted for a 'careful' approach. The kits were sent to decision-makers for deals that were further down the track and therefore they could influence deal closing. 
The timing was no exception. Presents might be in high supply at Christmas, but the period afterward with more downtime to engage as a family and share experiences was a key moment to get Salesforce's brand into the fabric of those memories.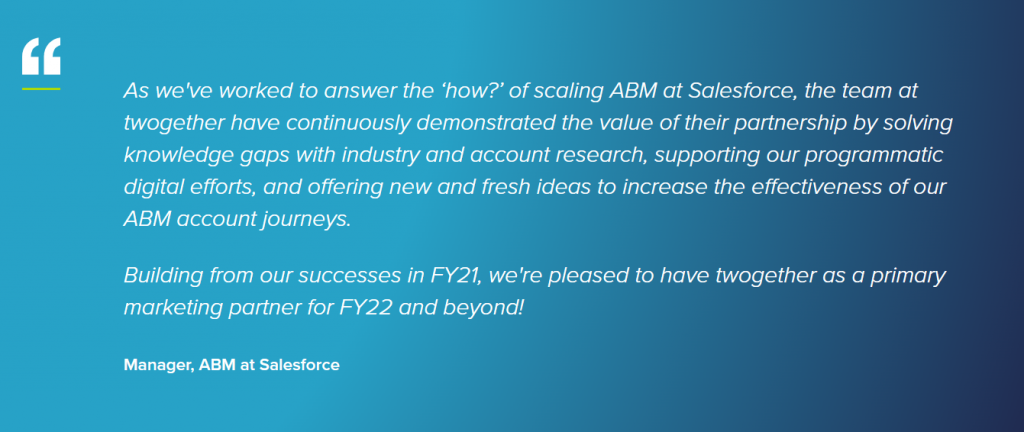 This personalised approach certainly paid off. Customers loved the fact that Salesforce had taken the time to consider them and their families.
Not only was the campaign well received and contributed to an incredible 1:20 ROI for closed business and 115% of annual contract value. It also provided respite from work, a chance to do an activity with a family member, have some fun and create experiences and memories brought by Salesforce.
Why it's important: This campaign outlines a market shift towards sales strategies based much more on trusted relationships. Realising that people buy from people is kind of cliché. Brands today must understand that people buy from people that they trust.